CRM Software for Beginners. A Beginners Guide to CRM Software
What is a CRM
CRM refers to a software system that helps businesses manage and track any data, interactions or relationships pertaining to its prospects and customers. At its core, a CRM's goal is to help enhance and scale business relationships for maximum profitability. A CRM is a one-stop-shop for the consolidation and record of your team's outreach efforts with prospects and clients including calls, emails, texts, email campaigns, or meetings. CRMs also offer a variety of reporting tools to give business owners a high-level overview of sales and marketing activity and success.
What does CRM Stand for?
CRM stands for "Customer Relationship Management" and in most cases refers to a software system that offers business leaders detailed insight into sales, marketing and service outreach efforts taken to attract, close and nurture customer relationships for maximum profitability.
What is CRM Software
CRM software acts as a central database that enables the tracking of all communication and the overall relationship with customers and prospective customers. Through one central platform, teams can easily access and log customer contact information, track email, phone and in-person interactions, and generate an array of reporting functions related to sales, marketing and service activity and outcomes.
How is CRM Software used?
Customer Relationship Management software can be used for a variety of reasons, but at its best, streamlines sales, marketing, customer service and accounting management in a central, trackable and accessible location to enhance customer relationships and boost your bottom line.
A prospect or customer's information can populate in the system in a variety of ways including manual employee entry or by a customer taking a defined action including subscribing to an eNewsletter or filling out a form on your website.
Based on the interaction, teams can take notes to track updates, or system triggers may also be set to automatically track exchanges, enabling features like sending teams a notification that a customer action was taken, then moving a prospect's record from "cold" to "warm."
A CRM software keeps teams informed on the status of the customer relationship, and their place within the buyer's journey while also helping sales, marketing and other teams to make informed decisions regarding appropriate communication that attracts and delights prospects, makes them feel seen, and nurtures them into repeat customers.
Who is CRM for
CRMs are used in countless industries (both b2b and b2c), and can be utilized by both product and service providers. Logistics service providers, consultants, Saas companies, magazine publishers, insurance agencies and realtors can all benefit from an efficient CRM platform.
How will you know if a CRM is right for your business? Ask yourself these questions:
Is my team still dealing with a google or excel spreadsheet, or even physical file folders to track customer interactions? Or, are all communication efforts disjointed between departments, often causing miscommunication that can cause customers to feel ignored and potentially leaving deals on the table?


Are current or potential customers frequently communicating with your business? Would a central location that allows for both manual and automated relationship status management benefit our customers, team and overall business outcomes?


Are you wondering how effective your sales tactics are - or if your sales, marketing and service teams are responding to customers where, when and how they need it? Would a tool that allows you to make informed decisions with a variety of high-level reporting tools help you identify strengths and areas for improvement in your business processes?

If you answered "yes" to any of these questions - it may be incredibly beneficial to consider what implementing a CRM could do to improve your customer relationships and business practices.
1. Maintain a centralized database across your sales organization
Your CRM puts every customer interaction - both incoming and outgoing - into one centralized location to give your entire sales organization a high-level overview of a contact's relationship with your organization over a given duration of time. Sales, marketing and service teams can easily access and refer to notes, interaction records and other shared prospect and customer data that, combined, act as a single source for all customer information.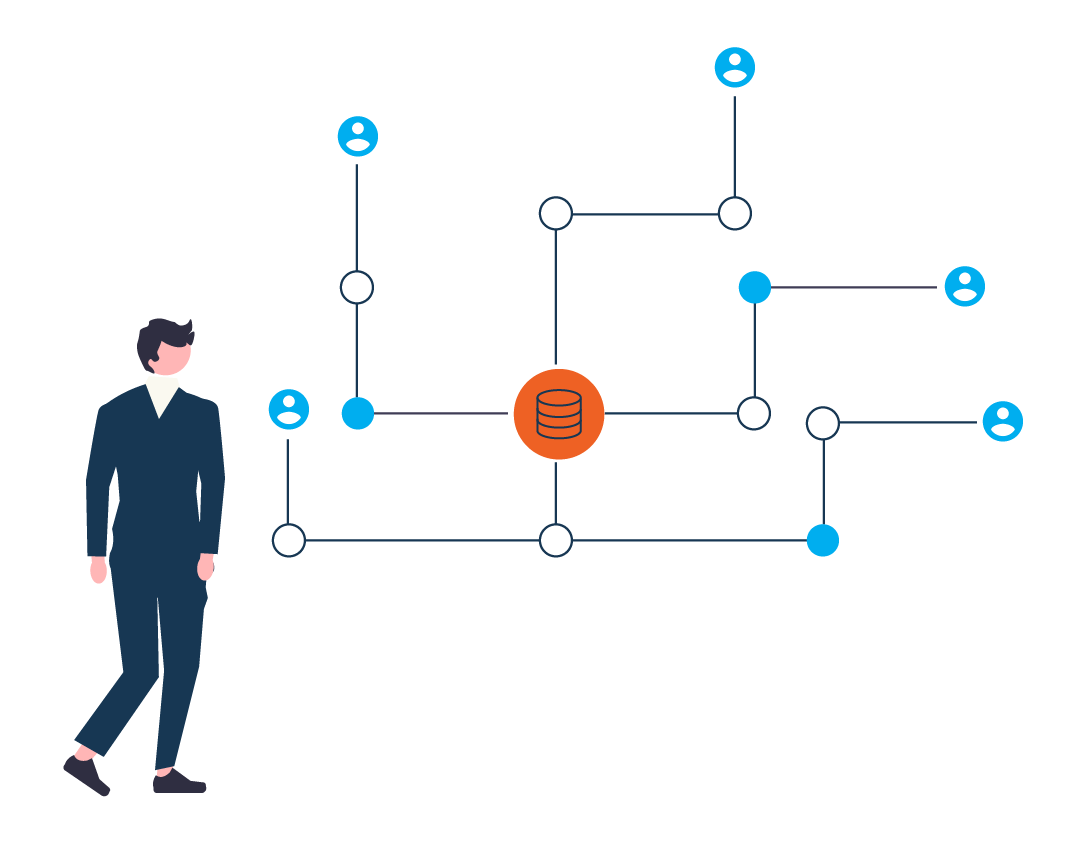 A CRM creates a "one stop shop" of customer records, updates and statuses for teams that enables streamlined cross-team communication, and helps businesses to transform their clunky and outdated systems that often cause disjointed customer experiences and unorganized outreach efforts.
CRM Features
Choosing the right CRM is of critical importance to your business process efficiency and profitability. Depending on your business type, its goals or desired outcomes, there are a number of factors to consider when choosing the most effective CRM for your business.
Workflow Automation
CRM capabilities like automated workflows are a massive timesaver and productivity booster for teams. With a CRM at your fingertips, time-consuming tasks that would otherwise require manual attention and effort can be automated by setting certain rules or triggering actions to automatically carry out next steps.
For example, CRM workflow automation may look like:
Tracking and logging all communication and interactions, including emails and phone calls with the customer, both for the purpose of easy reference for the salesperson, and activity and success rate metrics for their superiors
Sending a follow-up message to someone who received a proposal but has not taken any action on it after a specified amount of time
Storing the information of, and labeling a first-time visitor who filled out a form on your website as a "new lead," then notifying the sales team for outreach
Sending a calendar invite to facilitate a meeting with a sales representative to someone who expressed interest in moving forward with a company's product or service .
With a little bit of forethought and strategy, CRMs can save teams ample time, leg work and resources while also offering a more efficient and scalable solution that keeps customers well-informed, delighted and coming back for more.
CRM Customization
Most CRM systems offer customizable solutions to meet the individual needs of businesses, no matter their unique challenges or goals. Some platforms offer a la carte option that allow businesses to pick and choose features that suit them best, while others may offer custom apps, reports, functions and third-party integrations.
One thing companies should consider is the CRM's capacity to scale with their business. Does the CRM software in question offer customizable add-ons or integrations needed to scale effectively with the company?
Custom integration capacity will vary depending on the CRM software. Say you've found a CRM that you believe checks all the boxes for your business, but there are familiar, critical integrations that are needed beyond its standard functionality offerings. In many cases, CRM software providers will offer more advanced bespoke options through the use of APIs. APIs enable software developers to access the inner workings of the system for full customization and integration, and may be the solution to ensuring your CRM meets every last requirement for your business.
to ensure that the customer feels seen and understood in any interaction - at any given time - with any staff member.
CRM Analytics
CRM analytics, or trackable customer metrics, provide teams with a high-level overview of customer-specific data to help shape sales, marketing and service strategies.
As no two businesses are the same, there is no one-size-fits all platform. Companies should determine which customer metrics or analytics give them the best insight into their customer's needs and desires for effective communication and relationship management.
Though CRM analytic needs will vary, a good starting point or rules of thumb to look for include:
Customer segmentation that is both easily accessible and identifiable to enable efficient and personalized communication and outreach efforts
Clear and concise reporting on any profit losses to identify ROI and make adjustments as-needed
Robust analytics offering insight into customer behaviors and patterns as they interact with your website, giving you the ability to optimize content and make adjustments as needed

Pro Tip: HubSpot offers a free CRM that is both user friendly and customizable for any business in any industry. HubSpot's advanced, yet user-friendly platform provides a massive library of app integration options that allow you to retain familiar, effective processes for your business and eliminate the need for excess tools that potentially bog down operations.

For those in need of further customization, like APIs, or for businesses just looking to get the most out of their CRM, ManoByte's dedicated team of HubSpot developers and implementation experts are here to help, no matter where you've found yourself on your CRM journey.
3 Types of CRMs
There are 3 types of CRMs that deliver different ranges of functionality to best suit the needs of your business.
When considering a CRM, it may be best to start by looking at which type of CRM would deliver your desired outcomes. CRMs typically fall into one of three categories that deliver a range of functions to help you focus on improving different aspects of your business.
In most cases, CRMs will fall into one of the following categories:
Operational CRM to streamline, automate and simplify business processes to improve customer experience and increase conversions
Analytical CRM for collecting and analyzing customer data to provide actionable consumer insights
Collaborative CRM that synchronizes and centralizes marketing, sales and service data to help understand the customer journey from first contact to conversion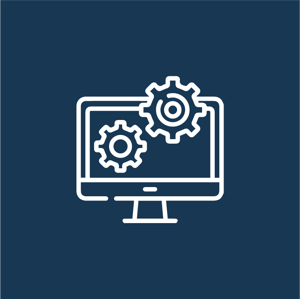 Operational CRM
Operational CRMs work to simplify sales and marketing processes through automation to help generate, nurture and qualify leads efficiently. These tools combined with service infrastructure help companies to personalize communication to the needs of their customers with the intent to delight them and spur new and continued business.
Call centers and data aggregation centers are often found to implement operational CRMs as well as any company looking to interact with customers while streamlining sales, marketing and customer service functions.
Simply put, operational CRMs streamline and simplify operations that support customer growth and retention

Analytical CRM
Analytical CRMs focus on data collection and analysis to tailor services to their customers. By collecting useful customer contact information, preferences and tracking behaviors, analytical CRMs help companies to better understand customer motivations and their likelihood to interact with your company.
Data collection and analysis through the use of analytical CRM features like data mining and warehousing enable companies to identify trends and other consumer insight to tailor strategies that enable and support business growth.
In simple terms, you can't analyze something without the presence of data. Analytical CRM = customer data analysis.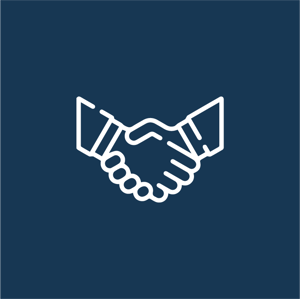 Collaborative CRM
Collaborative CRMs combine the power of cross-department functions to streamline processes and gain a deeper understanding of customer needs and motivations throughout the entire relationship. These systems offer collaborative channel and interaction management tools to help teams develop a high-level understanding of customer preferences and are often used by businesses with multiple locations or others in need of streamlining and simplifying business processes.
Again, the collaborative CRM's name offers insight into its collaborative tools that help businesses - no matter the department or size - to synchronize workflows and interactions for the benefit of the customer experience.
Examples of CRMs
To better understand full functionality and offerings of the three different types of CRMs, it can be helpful to identify specific examples.

HubSpot is an example of an Operational CRM

Act! and Zoho are examples of analytical CRMs.

Copper and Dynamics 365 Sales are examples of collaborative CRMs.
Scratching your head as to what CRM type would be best suited for your business? We've put together a list of top-rated CRMs with at-a-glance comparisons to help you determine which type, and which specific platform will be best suited to your needs.
What is a CRM strategy?
Having a CRM strategy is crucial for any business looking to better understand their customer and optimize customer experience to enhance efficiencies and bottom line profits. CRMs are not a one-size-fits all solution. In fact, CRMs often fall into three categories that address different business needs and offer a range of tools and features to address a specific need or outcome.
While some CRMs may focus on helping businesses based on their need to understand the customer experience, others will focus on data mining and collection for a high-level overview of consumer patterns, or tools to streamline cross-departmental processes to increase efficiencies and attain a high-level understanding of customer needs and desires.
A successful CRM strategy will sufficiently address both your business goals and desired customer experience outcomes while strengthening efficiencies that directly bolster bottom-line profits/
Contact Segmentation
Contact segmentation features within a CRM enable businesses to categorize and create lists of their prospects and customers based on a range of criteria. Contact segmentation can look like creating a list of customers who are nearing the end of their contract to encourage renewals, or creating prospect lists for email campaigns based on a form submission or another customer-initiated action with your content.
CRM Email Marketing
CRM email marketing capabilities are an incredibly effective inbound lead generation tool with proper set-up and execution. To ensure optimal strategy for CRM email marketing, we've created a list of five usable workflows to help you get started and maximize profitability from the start.
Website Tracking and Reporting
Website tracking and reporting features within a CRM provide dashboards that offer valuable insights into what's working with your website strategy and highlights areas for improvement. These tools enable businesses to make informed decisions to optimize website content, calls-to-action (CTA's), and other customer-facing features or portals within your website to increase lead generation and conversion.
CRM Automation
CRM automation tools enable users to simplify and optimize business processes and customer interactions to ensure sales funnel timeliness and efficiency.
With a little strategic planning and forethought, CRM automation can support your team, delight your customer and fuel bottom line profitability.


CRM Agency
A CRM agency comes alongside your business to ensure the implementation of the best-suited CRM to support your business goals. The agency will also initiate proper setup and team training for optimal performance and longevity. By analyzing the extent of your sales funnel, a CRM agency works on your behalf to ensure an optimized approach to support and enhance the buyer's path-to-purchase.
If you're feeling overwhelmed, or just unsure of where to begin when it comes to the best CRM platform, strategy or implementation, it may be time to consider bringing in an experienced partner to ensure your business - and customer - gets the best bang for their buck.
How can an Agency help?
Businesses in need of CRM consulting can hire an agency to develop strategic initiatives that work to acquire, nurture and retain customer relationships.
A CRM agency will conduct a thorough, expert analysis of your brand to ensure proper alignment with customer habits, needs and desires to promote long-lasting relationships and brand loyalty. Our business experts are ready to help ensure that you put your best foot forward (the first time) and have the best system in place both for your customer, and your team.